Welcome to our official website
EVENT

: Halal Quality Control Information Day, 5 February 2018. Van der Valk Hotel in Vianen   – wasim@halaloffice.com                   
NEWS

: Halal Quality Control is now approved by the GAC (Gulf Accreditation Center) – Please see: Recognition for more info.
MEET & GREET WITH US AT:
_________________________________________________________________________________
Halal Quality Control, otherwise known as HQC, is a European Halal certification body with over 30 years of experience in conducting audits, research and inspections for the goal of Halal certification.
Our customer base is international and our range of certified products vary phenomenally. Nowadays, food and beverage manufacturing businesses almost cannot work anymore properly without Halal certification, as this is globally requested and gives an added value to the business. The added value is not only the Halal certification itself, but also the body certifying the business. An accredited body whose certificates are recognized and acceptable.
This is were you need Halal Quality Control, your global partner and guideline to achieve such certification. Halal Quality Control is approved and recognized by key authorities, such as MUI, JAKIM, GAC, ESMA, and the World Halal Food Council.
Our certification agency works with the following types of manufacturers: Beverages, Dairy, Meats & Poultry, Grains & Seeds, Fats & Oils, Vegetarian & Vegan, Dry Foods, Frozen Foods, Cosmetics, Leathers, Fresh Foods, and Specialty products.
Please feel free to contact us via +31 70 346 97 95 or visit our Contact page.
You may also file an Application Form.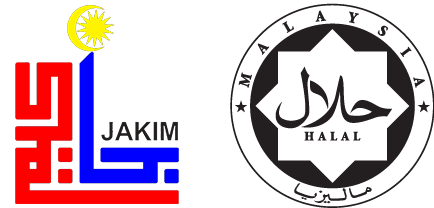 Customer Reference: